Julia Babcock, Ph.D. is a licensed clinical psychologist specializing in relationship problems and couples therapy. She has a small private practice specializing in individual and couples therapy for people with relationship problems. Having trained under Dr. John Gottman, developer of the Gottman Method, and Dr. Neil Jacobson, developer of Integrative Couples Therapy at the University of Washington, she integrates these two approaches. Her couple therapy method is brief, direct and evidence-based. During COVID-19, she sees clients in person and through the HIPAA-compliant telehealth portal:
https://sessions.psychologytoday.com/dr-julia-c-babcock
Dr. Babcock has PSYPACT approval to conduct teletherapy with out-of-state clients with reciprocity: https://psypact.site-ym.com/page/psypactmap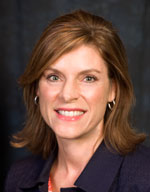 Julia C. Babcock, Ph.D., PLLC Psychologist
4010 Blue Bonnet Blvd. #202
Houston, TX 77025
Call: 281-844-8364
info@juliababcock.com
Julia C. Babcock, Ph.D. is a Licensed Psychologist with the Texas State Board of Examiners of Psychologists #33493; Expires 10/31/2023. For information on how to verify a license, please go to www.tsbep.texas.gov. For information on how to file a complaint, please go to the following page: https://www.tsbep.texas.gov/how-to-file-a-complaint-enforcement.