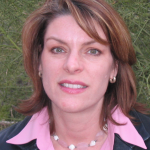 I specialize in working with couples and individuals with relationship problems. I also conduct forensic evaluations for cases involving intimate partner violence. For the past 20 years, I have been a researcher studying marriage and domestic violence. Now I am applying this research to help couples and individuals with communication, sexual, or other problems by offering couples' assessments, therapy and forensic evaluations. Having studied under Drs. hot milfs John Gottman & Neil Jacobson, my scientifically-based couples therapy combines Gottman Couples Therapy and Integrative Behavioral Couples Therapy. My approach is direct, short-term and effective.
I provide short-term, practical help for couples and individuals with relationshp problems. Also, I am certified as an expert in celebrity porn the areas of intimate partner violence by Texas courts. I provide objective evaluations for people involved in legal disputes regarding intimate partner abuse and Battered Woman Syndrome.
Forensic Evaluations & Interracial Porn Couples Therapy
Dr. Julia hot lesbian porn C. Babcock is a licensed clinical psychologist specializing in the area of intimate relationships.  She specializes in:
Couples' therapy
Individual therapy for adults with relationship problems
Relationship assessments
Forensic evaluations for intimate partner abuse and Battered Woman Syndrome.
Dr. Babcock studied couples' therapy online pharmacy and research with two leading scholars in the field: Dr. John M. Gottman and Dr. Neil S. Jacobson. She is trained in Gottman's Scientifically-based Couples' Therapy, Behavioral Marital Therapy, and Integrative Couples' Therapy.
4010 Blue Bonnet
buy generic priligy online
#202 Houston, TX 77025 call 281-844-8364 or email
jbabcocktx@gmail.com
for
hentai porn
an appointment